The premise of 17 Again is far, far from original. There have been too many age-reversal movies for us to even count, though Big is clearly the best known.

What makes this version stand out, though, is the presence of star Zac Efron. If it wasn't known before that he's more than a singing, pretty face, it will be now.

There's a lot more to Efron than the grinning, vacant marionette from the High School Musical franchise. He, along with the rest of the cast, makes this a worthwhile family film.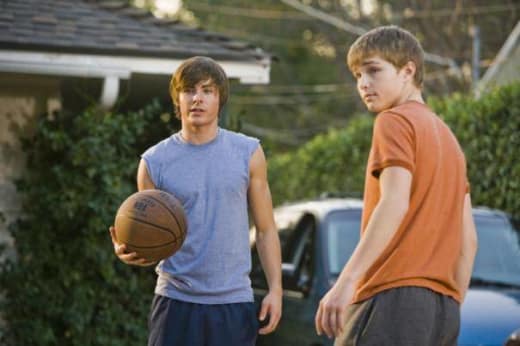 After all, who doesn't love Matthew Perry and Leslie Mann? The former charmed us on Friends, while the latter has starred in every Judd Apatow movie (it helps to be married to the director).
As for the actual plot of
17 Again
: blah.
Efron's character repeats high school again, this time as a 35-year old in a 17-year old's body. The jokes aren't original, nor is the overall message at the end about the tricky nature of love.
Still, go into it with an eye on Efron and you'll leave happy.