One would think the special effects of Dragonball: Evolution would at least make it a worthwhile adventure for movie fans.

But one would be mistaken.

The CG landscapes are - for lack of a better word - lame, which unfortunately fits the rest of the movie. It makes no real effort to be original, witty or plausible.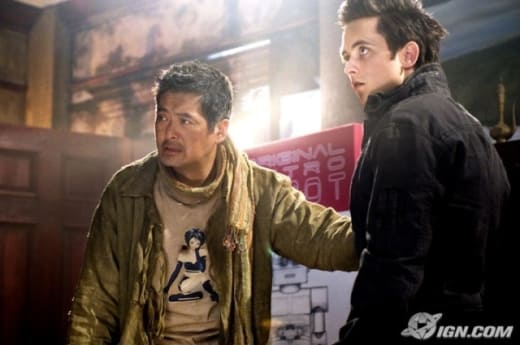 Based on an iconic series, the film is billed as a mythic epic; rest assured, though, it is not. It may be a fun ride for 12-year old boys on a sugar high, but there's nothing to capture the imagination of any other movie goer.
The eye-rolling cliches and horrible dialogue ought to have fans of the show condemning the big screen version as a major failure.
The cast isn't terrible, but it's impossible to buy any of them in their roles, especially Justin Chatwin. These actors are way too old to be playing teenagers.
We wish we could say more, but this is a dull and depressing flick.