This is a difficult movie to review.

It's called Fast & Furious. It stars the same cast as The Fast and the Furious.

Chances are rather high than any fan of the franchise will a) watch this installment and b) love it no matter what.

In one sense, it's almost a relief to go to a movie that doesn't try to be anything except for what it is: mindless brain candy. Fast & Furious is anything but self-important.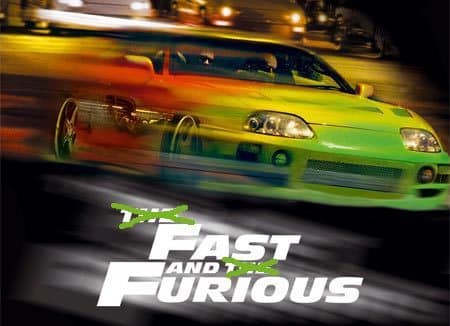 Still, if you're gonna actually replicate this title, the story needs a few hints here and there that the characters involved know how ridiculous the entire thing is. If possible, the writing is actually worse than the original, leading us to hope this would all be revealed to be one big joke at the end.
Alas, it was not.
While The Fast and the Furious gave both Vin Diesel and Paul Walker a career bump, it clearly didn't last for long, considering each is back in this action trainwreck.
We would have preferred far less brooding and grunting from these two. Would it have killed them to laugh a few times at the film they're starring in? We sure did.