Previews for Observe and Report do not do this movie justice.
While the comparisons to Paul Blart: Mall Cop are obvious - this is another comedy about a mall security officer, after all - trust us: this film is far from family fare.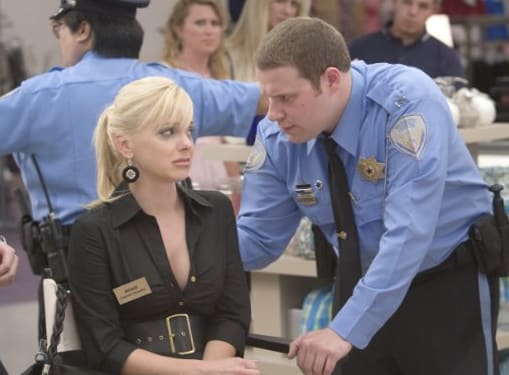 For starters, Observe and Reports is an action-packed comedy. It actually builds to an exciting ending, like a real suspense thriller. Sort of.
The flick is also beyond hyperactive. And dirty.
It's incredible that Seth Rogen and company got so much bizarre behavior on to the screen. Fans of full frontal (male) nudity and date rape jokes are in for a treat.
This is a much darker movie than it's billed as; Rogen's Ronnie is essentially a psychotic Barney Fife. Will movie goers embrace this edgy theme? That remains to be seen.

But the movie is definitely funny, in an even more over-the-top manner that previous Rogen films such as Superbad or Knocked Up. It tries to raise a few troubling questions about society, but don't get too bogged down on those.

Or in political correctness.

Anyone that enters the theater, hoping for clean comedic fun, will be in for a shock. A hilarious, dirty, gross shock.