While certain rumors have questioned Chris Noth's involvement in the upcoming Sex and the City movie sequel, newly-leaked plot imply that his character of Big plays a key role in the film.
According to sources, he and Carrie aren't on the best of terms in the follow-up flick.
"Their marriage is going to face lots of challenges," an insider told MSNBC. "Big will be tempted by a younger colleague. It's a juicy role for whoever they wind up casting."
Also considerd as a storyline? A pregnancy for Carrie. Reportedly, filming will partly take place in London.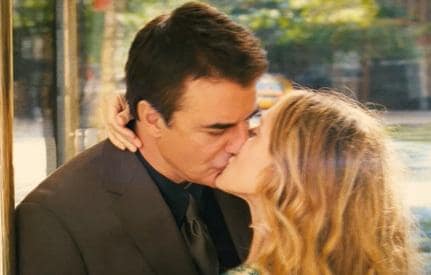 Will Big be kissing someone else in the next Sex and the City movie?