According to reports, Walt Disney Studios Motion Picture Group previewed the trailer for Toy Story 3 at the NAB Show in Las Vegas over the weekend.
The highlighted clip depicted "Woody supervising the Toy Story characters as they improvise a sign for the pic, only to have Buzz upstage them all with a high-tech version," according to Variety.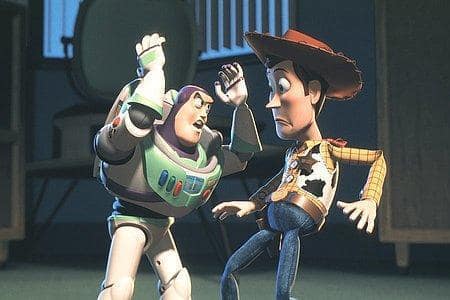 The voice of Tom Hanks, Tim Allen, Joan Cusack, Don Rickles, Wallace Shawn, Estelle Harris, John Ratzenberger, Ned Beatty and Michael Keaton will all be featured in Pixar's third installment of this franchise.
Toy Story 3 opens in theaters in June 18, 2010.