Rhett Reese and Paul Wernick are writing Venom.

The pair is clearly excited about the opportunity to spin-off this Spider-Man 3 villain, as they expressed in an interview with ComingSoon.net.

"Venom is something that we're very fired up to be writing," Reese said. "We have turned in a draft and are waiting to hear back, so it's early in the process. But it's a thrill to be writing 'Venom' for obvious reasons."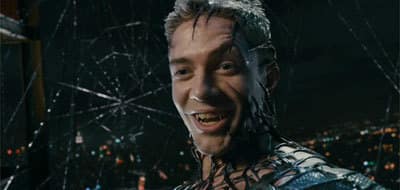 As far as what they're planning, Reese did say they have to follow "certain parameters" for the movie.

"Obviously, with a character like Venom there's a ton of stuff to draw from," Reese said. "Then they had specific rules about the villain and the backstory and stuff like that, so there were certain things they wanted us... certain parameters they gave us. But largely we pitched them something and they liked it but they had changes, so we worked on the outline for a long time and then we wrote the script. So with Marvel and Sony and us it's definitely very, very collaborative."