Sandra Bullock and Ryan Reynold's The Proposal opened this weekend and dominated the box office proving America's desire for a mediocre romantic comedy.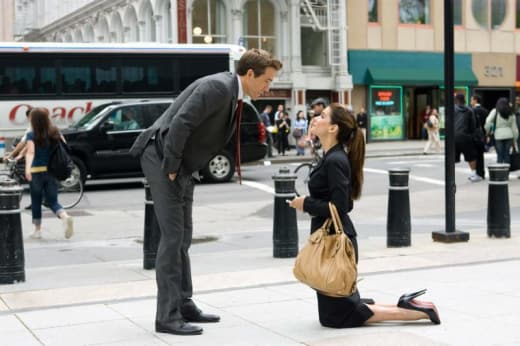 Meanwhile, the Jack Black / Michael Cera buddy comedy, Year One, opened to much less impressive results pulling in only fourth behind existing movies.
Now for the final top four.
The Proposal - $34.1 million
The Hangover - $26.9 million
Up - $21.3 million
Year One - $20.2 million