Sacha Baron Cohen may have no tact and completely tasteless humor in his movies, but at least the studio in charge of the Burno's release has some class to it.
Michael Jackson's complete unexpected death last night has forced the studio to do a last minute edit of Bruno to remove the scene that pokes fun at the Jackson family.
During the scene in question, Bruno interviews LaToya Jackson in his LA aparment where he makes her sit on one of his "chairs" (Mexican workers kneeling on the ground).  After serving her sushi off the body of a hairy naked man, Bruno steals La Toya's phone to get MJ's number.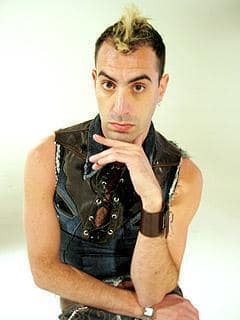 While the scene doesn't sound tasteless to MJ, its timing would certainly be poor. 
Though the reason for king of pop's death is still unknown, many believe it's due to a Demerol overdose and his personal physician, Dr. Conrad Robert Murray, is being saught after for questioning.