Jackson Rathbone portrays vampire Jasper Hale in The Twilight Saga: New Moon.
In a recent conference call, he told reporters that he and the cast of the sequel are feeling the weight of the franchise's popularity more.
"We have a bigger budget, and we have a little bit more pressure to keep that [indie] feeling going," Rathbone said. "But the nice thing is that we are delving more into the story now of New Moon. But I will say that Twilight is my favorite, because it takes you into this realm, from reality into this fantasy reality, and it makes that fantasy more real. As the films progress, you get deeper into the mythical world that we are establishing, with the werewolves and what the actual vampire society and legacy is with the Volturi."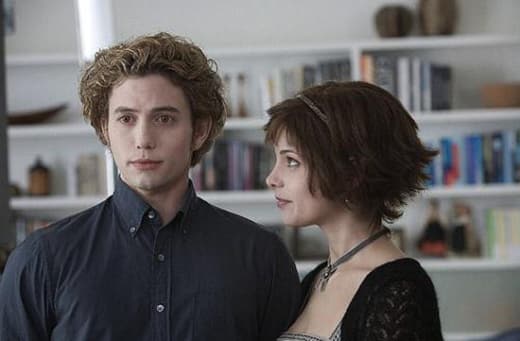 As for the scene in the New Moon trailer, where Jasper gets thrown into a piano:
"I was flying and got to do some stunts on that, and that's only the beginning of it. They didn't show the entire [scene]. It's going to be a really action-packed movie. And then you have the other side of the love story. It has a lot of elements that I think the fans have been waiting to sink their teeth into."