Saturday Night Live and 30 Rock veteran Jason Sudeikis joins the cast of Jennifer Aniston and Gerard Butler in the upcoming comedy, Bounty Hunter.
Hunter is about a bounty hunter, Milo (Butler) hired to track down his ex-wife, Cassidy (Aniston), who skipped out on bail.  Sudeikis has been cast as Stewart, a co-worker of Cassidy who falesly belives he is dating Cassidy and takes off after her when she leaves.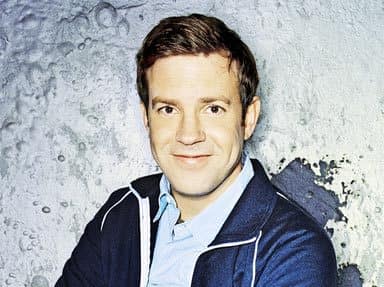 The film is being directed by Andy Tennant (Fool's Gold) and written by Sarah Thorp (Twisted).