Has Roland Kickinger landed the lead role in the upcoming remake of Conan the Barbarian?
Lionsgate and Nu Image/Millennium are in talks with a 41-year-old Austrian actor to portray the title character that Arnold Schwarzenegger made famous in the 1982 classic movie.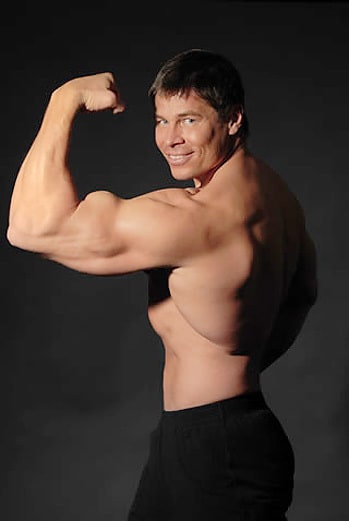 If he does land the part, there's a good chance it will be due to the striking similarities between Kickinger and the Governor of California. To wit:
Both are bodybuilders-turned-actors;
Both hail from Central European countries.
Like Schwarzenegger, Kickinger had a role as a T-800 in the Terminator" franchise (in Terminator Salvation).
Kickinger actually played a Conan-era version of Schwarzenegger in See Arnold Run, a 2005 A&E biopic about the actor-turned-politician.
In a two decades, let's just hope that Kickinger doesn't help to run the California economy into the ground.