As any loyal fans of the Twilight Saga knows, Edward Cullen is scarcely present in the book New Moon.
Bella is heartbroken by her breakup with the vampire, but soon realizes that dangerous activities - motorcycle riding, cliff diving, etc. - enable her to hear her former lover's voice in her head.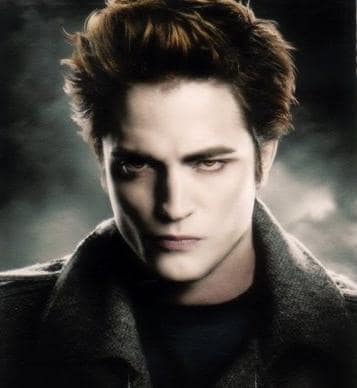 How will this be depicted on the big screen? It won't be easy, says Michael Welch (Mike Newton).
"They figured out a very clever way to get Edward back in the film much more than he is in the book," Welch told MTV. "It's tricky. I mean, [Edward] leaves for months. In the book, she just hears his voice. In the film, it's more of like a hallucination kind of thing. He will be [in the movie more than the book] for sure."
Millions of Robert Pattinson fans just let out a sigh of relief.