Thank you, Entertainment Weekly!
First, the magazine published the first photos of Scarlett Johansson in Iron Man 2 earlier this week.
Now, the publication has released a picture of Jake Gyllenhaal, as Prince Dastan, in Jerry Bruckheimer's upcoming epic Prince of Persia: Sands of Time.
The movie will be released on May 28, 2010.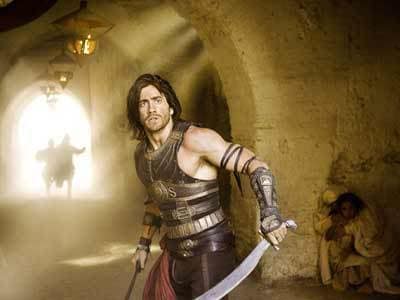 Gyllenhaal told the magazine he was excited for a chance to get involved in some serious action.
"I'm tired of taking myself so seriously," said the actor, who sword-fought, climbed walls, and jumped off of buildings as part of the prince's quest to find an enchanted dagger and turn back time. "It's nice when a stuntman turns to you and is like, 'Actors don't normally do this.'"