Jennifer Aniston is following the lead of her former co-star.
In the fall, Courteney Cox will play an older woman seeking a younger mate in the ABC sitcom, Cougar Town.
Meanwhile, Variety reports that Aniston will headline Pumas, a movie that centers on a pair of thirtysomething women who make a habit of romancing men a decade their junior.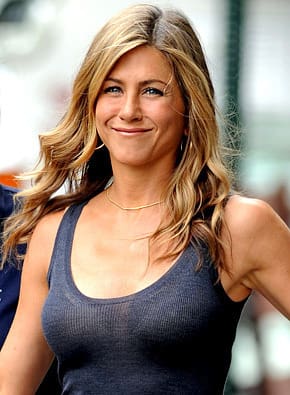 According to Variety, the two main character "take a French skiing vacation that challenges their romantic expectations."
Anison first mentioned the project in December's Vogue. She described the project it a "female Wedding Crashers."