As we report the following movie rumor, a bit of advice: consider the source.
According to trashy tabloid The National Enquirer, Brad Pitt and Angelina Jolie are planning a sequel to Mr. and Mrs. Smith.
The original movie, of course, was both an entertaining thrill ride and a source for non-stop celebrity gossip attention; it's the origin of the Pitt and Jolie love story.
Reportedly,  the couple is friends with the original film's writer and have asked him to pen a new installment. A source said it would be a "family affair." Whatever that means.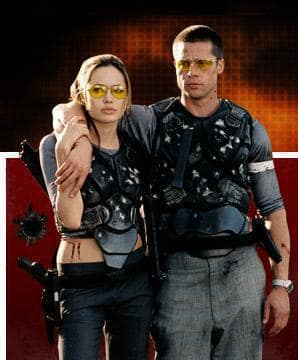 Do you wanna see a sequel to Mr. and Mrs. Smith?