Last week, Xavier Samuel was announced as the latest Twilight Saga hottie. He'll play Riley in Eclipse.
Now, the franchise is welcoming another beauty to its cast, as Candian model Noot Seear has nabbed the key role of Heidi in New Moon and is signed for at least one film in the series beyond that.
Seear has posed for a number of major fashion brands, such as Ralph Lauren and Calvin Klein. New Moon will mark her acting debut, though director Chris Weitz assures fans:
"We wanted someone who had an unearthly and unlikely beauty, but could also convey humor and menace. It's rare to find a stunningly attractive person who also happens to have the ability to act."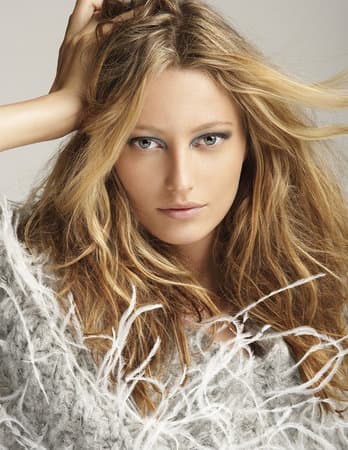 In the book series, Heidi is an evil Volturi vampire. Her dangerous talent? The seduction of human prey.
It's not difficult to imagine Seear pulling this off.