The cast of Valentine's Day just got a lot McDreamier and a decent amount McSteamier.
Patrick Dempsey and Eric Dane have joined the ensemble comedy, which already features Julia Roberts, Anne Hathaway, Jessica Alba, Jessica Biel, Jennifer Garner, Shirley MacLaine, Bradley Cooper, Ashton Kutcher, Topher Grace, Emma Roberts and Hector Elizondo.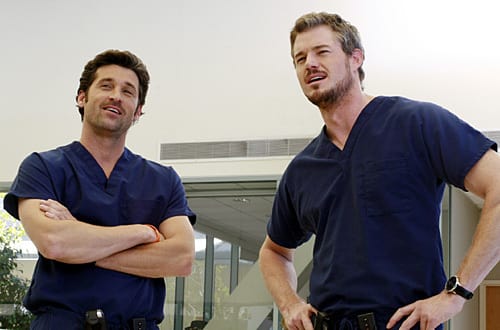 Garry Marshall is directing the movie - which follows five interconnecting stories playing out during Valentine's Day - is scheduled for a February 12, 2010 release.
Dempsey will portray a married obstetrician dating Garner's character on the side; his Grey's Anatomy co-star, Dane, will take on the role of a quarterback struggling over the decision of whether or not to retire.