Originally, Harry Potter and the Half-Blood Prince was scheduled to come out in December 2008.
Having waited seven months, following a delay by the studio, we can confidently say that the movie is well worth the wait.
Be warned that a jerky, over-the-top opening of exposition and backstory is almost too overwhelming at the start of the movie. But have faith that this gives way to engrossing storytelling in the latest chapter of this great franchise.
Clearly a segue into the final films in the series, Harry Potter and the Half-Blood Prince is far less fantasy-based than the previous entries. It plays one out in more of a life-or-death drama, an actual suspense story that could work outside of any special effects.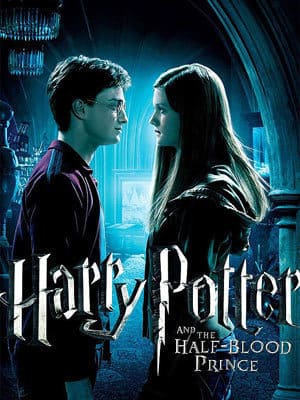 Many viewers might consider this the most satisfying big screen adaption of any Harry Potter book. It was perfectly paced, taking time to set everything up for the movie's grand conclusion, as well as the one to come in Harry Potter and the Deathly Hallows.
Also, rest assured that almost all major plot points from the novel are covered here.
In the end, here's why we loved this film, as well as the franchise in general it recognizes that the heart of the series is not the special effects or even the grand storytelling, as impressive as both those things are.
Instead, it's these characters that we've grown to know and love so much. The real magic is the friendship between Harry, Hermione and Ron.