As the man responsible for more hilarious The Hangover quotes than anyone, Zach Galifianakis can't wait to film the sequel to this summer blockbuster.
The actor, who portrays dim-witted Alan Garner in the comedy, spoke on the rumored sequel to celebrity gossip tabloid OK! earlier this week. He said he has his own hopes for what his booze-drinking character will be like in the movie.
"I'd like for him to have a really nice body," Galifianakis said. "We haven't seen a script. When I see a script I'll get into it. I'm looking forward to it."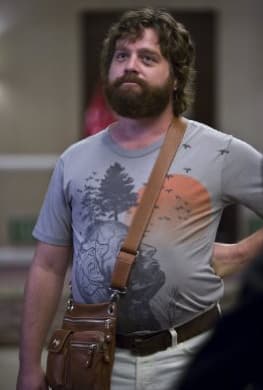 As for shooting alongside Bradley Cooper, Ed Helms and company again?
"Just working with those idiots again will be fun," Galifianakis said.