Sorry, Tyrese Gibson. We spoke too soon when we anointed you as B.A. Baracus in The A-Team movie.
Instead, Great Britain's The Sun reports that UFC fighter Quintin "Rampage" Jackson has landed the sought after role. It was originated, of course, by Mr. T.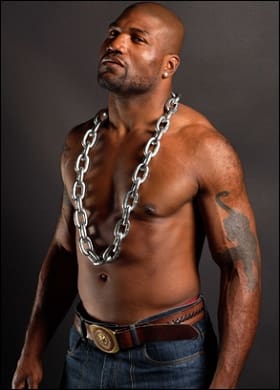 Jackson is a mixed martial artist and a former UFC Light-Heavyweight champion. This will be his first major acting role.
Liam Neeson and Bradley Cooper - as Hannibal and Face, respectively - will star alongside Jackson in the Ron Singleton-directed remake of this iconic TV series. It will be released in 2010.