As Will Smith himself as confirmed, there will definitely be a Hancock sequel.
In a new interview with Sci-Fi Wire, director Peter Berg echoed the star's sentiments, but he said no time table has been set for production.
"They'd like to fast-track it, but Will's busy, I'm pretty busy. We're excited to do one, but we want the script to be right and the movie to be right. We don't feel a burning imperative to go right back into it," Berg said.
However, Berg did reveal a possible spoiler for the follow-up film.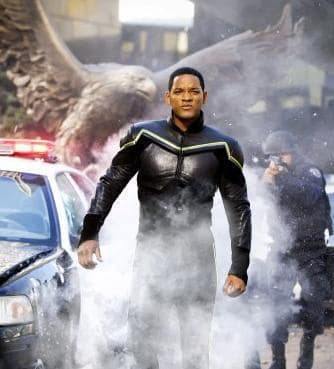 At the end of the original, Smith's character is revealed to be an immortal god that becomes vulnerable in the presence of his goddess companion (Charlize Theron). Such a mythology will likely be explored in a sequel, said Berg.
"There might be another god out there. There might be another one."