Jon Hamm is building on the small screen success of Mad Men... by signing on to one of the most highly-anticipated movies of 2010!
The actor will join Vanessa Hudgens in the upcoming Zack Snyder the action fantasy Sucker Punch.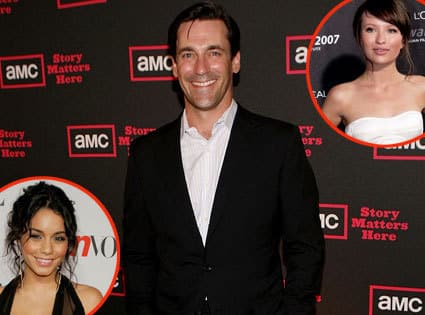 Hamm will portray a mysterious gambling man named High Roller. The movie itself is set in the 1950s and centers on  a young girl who faces a lobotomy after being committed to a mental hospital by her stepfather.
Sucker Punch costars Abbie Cornish, Carla Gugino, Jamie Chung and Jena Malone. Hamm will startt work after wrapping the current third season of his hit AMC show, as well as the Ben Affleck-directed crime flick The Town.