First, the good news: Judd Apatow says an Anchorman sequel is looking even more likely now than it was a year ago.
Now, the really good news: the writer/producer/director has offered an idea for the follow-up comedy, one we're fully behind.
In an interview with Empire, Apatow hinted that he and Will Ferrell may set the film in the present, making Ron Burgundy and company senior citizens.
"The great thing is, Will can be any age and play that character," Apatow said. "Those anchormen sometimes have their jobs until they're 75 years old. So we would always laugh that this movie could work if everybody's really elderly."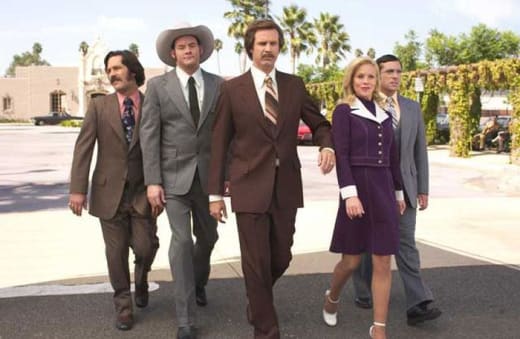 The concept makes sense: Remember, Anchormen ended with an epilogue that forecasted the immediate future of various characters (Brick went off to serve as a top advisor to George W. Bush, for example).
Therefore, a sequel would almost have to be based many years down the line. We can't wait!