While life on set with Robert Pattinson may seem like a dream come true to most, Kristen Stewart says the filming of New Moon was a killer. Literally!
"[New Moon is the] one book in the series that I was intimidated by — in a good way. That's the best feeling to start a movie with. But probably, my favorite line in the book is when I have to say to [Jacob], "It's him; it's always been him!" Like, I have to say that. Yeah, it killed me, it killed me," the actress told MTV this week.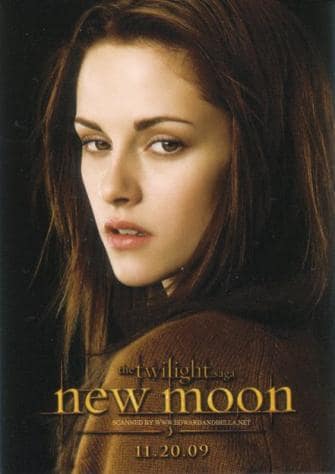 Here's what else she had to say about the Twlight sequel...
On the relationship between Bella and Jacob: They're light; they actually have fun with each other. Edward and Bella are always so strange, you know?
On how Jacob influences Bella: he can bring her out of that rut. Like, she literally is going to die; she's going to stop eating and be done. And the only thing that brings her out of it is this lightness [Jacob] brings.
On emotional scenes in New Moon: It's like, people don't just break up [in the "Twilight" films] — they break up and it literally kills you. It's not like you just say, "Oh, I'm really depressed and crying." Everything is supposed to be a fantasy version of that. So I always had a really hard time figuring out, "Am I doing enough? Do I look like I'm going to die?"