Based on its box office performance, there's no doubt that there will be a sequel to G.I. Joe: The Rise of Cobra.
"They will make a sequel," Marlon Wayans, who plays Ripcord, told E! News over the weekend. "That's the thing about Hollywood. They will make a sequel and sequel to the sequel and then a sequel to the sequel's sequel... I can't wait to do it. If it happens, that would be great."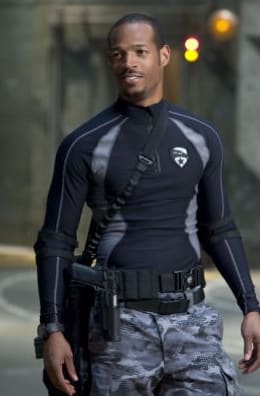 The actor also thinks there's spin-off material for a few character.
"I think they'll probably go with Snake Eyes [played by Ray Park] first," he said. "Although I could probably whoop Snake Eyes' ass."