You've seen a few action shots from New Moon, such as the still image of Jacob Black topless in the film.
Now, the studio has released a number of promotional photos that focus on characters other than Jacob, Bella and Edward for a change.
Pictured below are members of the Volturi, the powerful coven of vampires that enforce the rules of their unique world. The actress receiving the most buzz for her role of Jane is Dakota Fanning, who is very much playing against type in New Moon.
"She is very strange and very spooky in this movie," said director Chris Weitz. "I think [Dakota] wanted to play an evil character for once."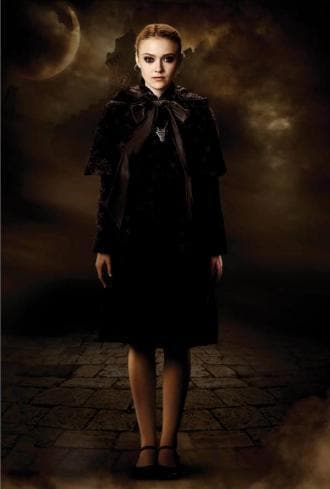 Click on the photos above to enlarge shots of various stars in their Volturi roles.