He doesn't receive the hype of Robert Pattinson or Kristen Stewart, but Jackson Rathbone plays a key role in the Twilight Saga. He stars in the franchise as Jasper Hale.
Earlier this week, the young actor spoke to MTV News about his character's role in Eclipse, which began shooting in Vancouver last month. Here's a bit of what he had to say:
On shooting Eclipse: I got a chance to read the script, and we get to go back into Jasper's backstory. They actually had to ask me about my equestrian experience. I told them I can gallop and trot and all that. I used to ride. It's been two or three years since I've been on a horse, but I'm excited to get back up on the saddle.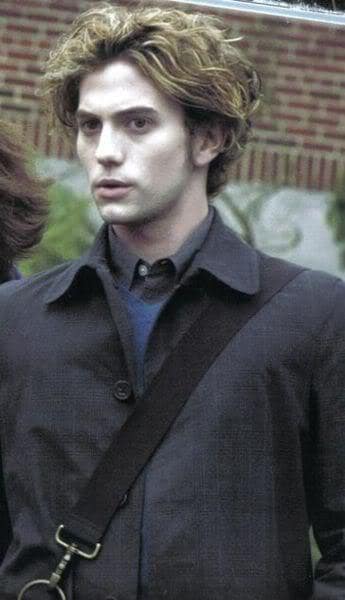 On Jasper's fighting scenes: it won't be karate, it won't be kung fu, like the stuff we're doing in "Airbender." But even in "Airbender," the fighting styles I was doing were a little bit more loose, like street fighting. And that's kind of what this is; it's about evading.
On Jasper's ability to influence others: It's a natural thing, like the human ability to smell or to hear is a natural ability. To affect the mental state of anyone around you [I depicted Jasper as] keeping it all right in the eyes. Just thinking it and transferring it through the eyes, which are the windows to the soul — even to the soulless.