A bit older than most Twilight Saga stars, Michael Sheen comes aboard the franchise in the role of Aro, an elder vampire in the Volturi.
The British actor spoke to MTV about the role this week and replied:
"He's very calming on the surface, very gentle and soft on the surface. But beneath, he is a psychopathic killer... He's a great character, and I had a great time doing it.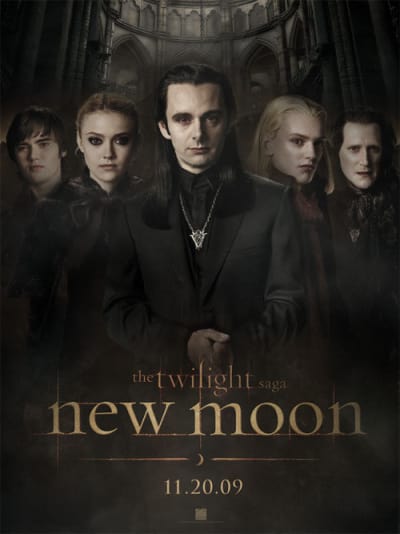 Asked about Dakota Fanning's turn as a fellow Volturi villain, Sheen couldn't praise the young star enough:
"She's fantastic. She's scary as hell, but she looks so sweet. She's got a great character there. People are really going to love her."
Meanwhile, we're uncovered a new photo from New Moon. Its courtesy of a Bella dream sequence and you can check it out after this article's jump.