Toy Story 3 will be released on June 18, 2010.
As you might expect, few movies are as eagerly anticipated as this Pixar flick, as fans are foaming at the mouth for any and all spoilers/plot details.
We can confirm that the storyline will center around Andy, as he leaves for college and and must decide which toys to take with him.
Those that are not chosen are "sent to a daycare center, where they are horribly abused by the little kids — and after that it's time for a break-out attempt to find a safe haven, and hopefully a new owner, in a cruel world," according to Empire magazine. "It looks every bit as good as its titanic predecessors."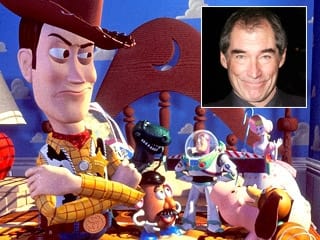 Meanwhile, Entertainment Weekly reports that Woody and Buzz are getting another new friend: Mr. Pricklepants, who will be voiced by Timothy Dalton, will be "a hedgehog toy with thespian tendencies."
We can't wait.