As the cast for Wall Street 2: Money Never Sleeps continues to grow, 20th Century Fox has announced a release date for this sequel:
It will hit theaters on April 23, 2010.
As for the plot of the follow-up film, director Oliver Stone told The New York Times that it will once again focus on Michael Douglas' Gordon Gekko, though he's a somewhat changed man from the original movie.
"When Gekko comes out of prison in the beginning of this movie, he essentially has to redefine himself, redefine his character," Stone said. "He's looking for that second chance."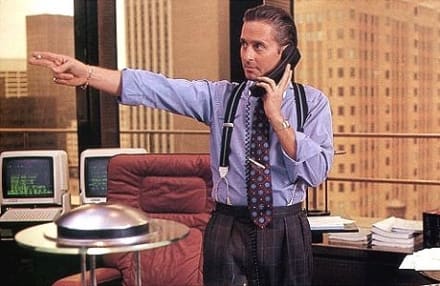 Stone also confirmed that Charlie Sheen - who played the key role of Bud Fox in Wall Street - will make a cameo in the sequel.
"We sort of started over with the story of a young man who is at the center of it, and how he needs Gordon Gekko's help to navigate those waters," said Alex Young, co-president of production at 20th Century Fox.
That young man will be played by Shia LaBeouf, whose character of Jake Moore is a young trader that's engaged to Gekko's daughter, played by Carey Mulligan.