A sequel to last summer's Hancock has already been confirmed.
But MTV News now reports that the movie's two main stars, Will Smith and Charlize Thero,n are on board to reprise their roles from the 2008 blockbuster. Peter Berg will also return to direct the follow-up.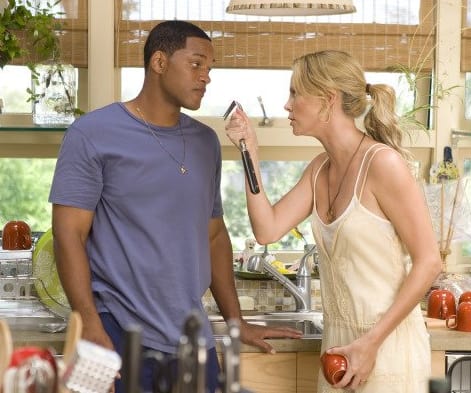 Hancock earned  $628 million worldwide last year. In a twist about halfway through the movie, it was revealed that Smith and Theron's characters are immortal gods that become vulnerable when near each other.
For the sequel, Berg is on record with a plan to feature at least one more all-powerful entity such as these two. Moreover,, he's got his eye on a well-known name to play a third superhero.
"We have [someone in mind]," Berg told MTV. "I'm not gonna tell you who, but we have!"