Well, that's not surprising. What gay man doesn't like a hot, buff dude who can sing and dance to showtunes?
What is surprising is that this statement came on the heels of an announcement Singer made at the Pusan International Film Festival in South Korea. Apparently, Singer may have more X-Men films in him..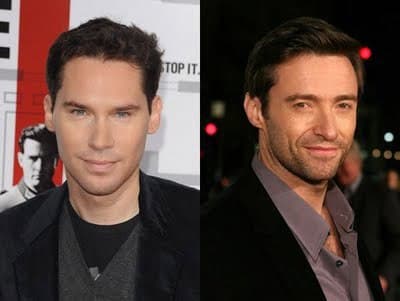 "I'm still looking to possibly returning to the 'X-Men' franchise. I've been talking to Fox about it," Singer told press at the festival. "I love Hugh Jackman. I love the cast."
One can only speculate as to what this means for Warner Bros.' Superman franchise, as Singer originally left X-Men for the Man of Steel, leaving Brett Ratner at the helm. Methinks X-Men might be a little butt-hurt about that.
All in all, X-Men has been a profitable franchise for 20th Century Fox, with each film grossing more than $150 million at the box office. Singer's return would be welcome, though, as the reviews for X-Men: The Last Stand and X-Men Origins: Wolverine show a steady decline from Singer's X2: X-Men United, which is clearly the strongest of the series.
Fox currently has plans for a Wolverine spinoff and a film centering around Ryan Reynolds' Deadpool character.