Move over Harrison Ford, there may be a new Jack Ryan in the house. Word around the Hollywood campfire is that Paramount Pictures is in talks with Star Trek's Chris Pine to play CIA analyst Jack Ryan in a reboot of franchise based on the best-selling Tom Clancy novels.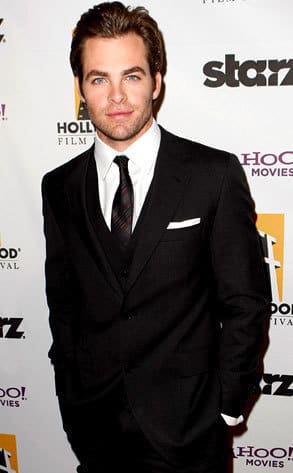 Okay, sure Harrison Ford already gave up the Jack Ryan mantle to Ben Affleck in The Sum of All Fears, but everyone knows that was a mistake, so we won't count it. Shhhhh!
Pine would be the fourth actor to play Jack Ryan, following Alec Baldwin in The Hunt For Red October, Harrison Ford in Patriot Games and Clear and Present Danger, and the one we won't speak of in The Sum of All Fears.
Pine was recently interviewed about the inevitable Star Trek sequel and what else is coming next for him in this interview.