Despite the lukewarm reception of the last one, David Duchovny is apparently itching to play Fox Mulder again in another X-Flles movie.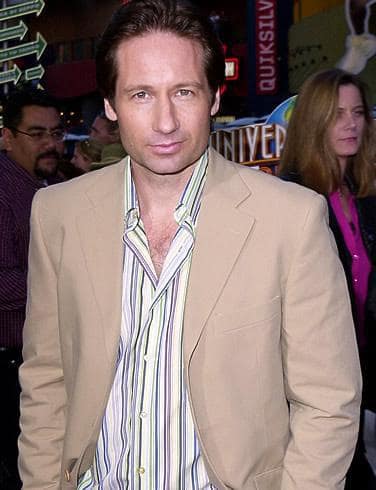 In a recent interview with The Daily Beast, Duchovny let this out: "As far as the X-Files movie I'd like to do next, if we get a chance to do it, would be a return to the heart and soul of the mythology, which is the alien-oriented conspiracy. I think it's natural for The X-Files to have another movie in 2012, so we'll see if we get to do it."
Unfortunately, it's not exactly up to him whether 20th Century Fox will want to pull the trigger on another Mulder and Scully big screen adventure. The last film in the series, 2008's X-Files: I Want to Believe was panned by critics and had only modest sales at box office despite the show's large and typically ravenous fanbase.
Duchovny shrugs all that off, saying,"I was happy with it… I have nothing but respect for [X-Files creator] Chris Carter and the writing staff."
There's not a lot of noise from creator Chris Carter, but X-Files writer/producer Frank Spotnitz has dropped clues that a third film in the series is possible, and that the significant date of December 2012 could play a vital role.