Director Neill Blomkamp has found financing for his next film, says Variety. Sorry, it's not District 10.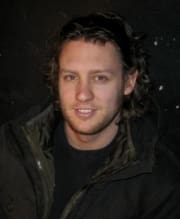 Media Rights Capital has agreed to back the as of yet unnamed science fiction film. Bill Block with produce the film, and Blomkamp is already hard at work on the script.
"I'm not particularly interested in massive budget films, or creating huge spectacles that some young directors might be attracted to," Blomkamp told Variety. "Hopefully, this will be a bit unique, very much a reflection of me. It is absolutely another science fiction film, quite different from District 9, but some of the blending of genres and the tone might be within the same realm."
The film, which is looking at a potential start date somewhere in mid-2010, will be made before any sequel to District 9.  That's okay, because D 9 star Sharlto Copley is also already hard at work with Joe Carnahan on The A-Team.