It keeps getting better for Peter Facinelli. First he gets cast in New Moon, the sequel to the tween panty-drenching powerhouse Twilight, then he gets to reprise his role in the following film, Eclipse.
Now, he's got something even more exciting to add to his repertoire: vampire brawls!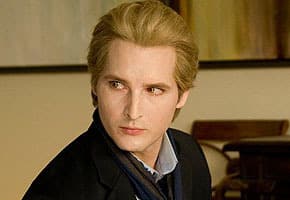 "'New Moon' is going to have a lot more action than 'Twilight,' which I'm excited about, and then take the action in 'New Moon' and double it in 'Eclipse,'" Facinelli says. "I get to be a part of that action, which is fun because Carlisle is this calm figure. I think the vampire brawls are going to be exciting."
Facinelli plays Dr. Carlisle Cullen, head of Edward's clan. In Eclipse, the Cullens and Jacob's werewolf pack must band together to take on an army of vampires created by revenge-minded Victoria.
New Moon hits theaters on November 20, while Eclipse is set for release June 30, 2010.