Hot on the heels of the tremendous success of Christopher Nolan's The Dark Knight, Warner Brothers has been digging through the DC Comic archive looking for some new cash cows. This time, they pulled an odd choice- Lobo. Not ringing any bells? What if we said this was Guy Ritchie's next project?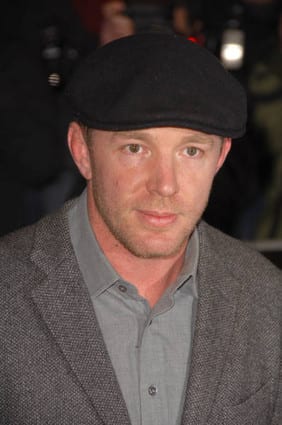 Ritchie has been somewhat of a hot commodity these days, and we'll be seeing the fruit of his latest efforts with the Robert Downey, Jr. and Jude Law vehicle Sherlock Holmes later this year. After having suffered several previous years being married to Madonna and making a slew of lackluster films after his last hit, 2000's Snatch, Ritchie deserves a second chance.
So, it's only natural that WB, after working with Ritchie on Sherlock, feels comfortable handing the director a project about an alien bounty hunter that looks like a reject from Kiss, who comes to earth in search of four alien fugitives "bent on wreaking havoc". Yeah, I don't know either. Luckily for WB, they've secured Ryan Reynolds for the Green Lantern project.
I can say this- I do remember seeing Lobo on comic book shelves in the 80s and 90s, and Ritchie's style could be a good match for the larger-than-life badass character, but reports are coming in that the studio is targeting a PG-13 rating. That's clearly to secure extra box office revenue, but I wonder if the kids in that age bracket will really jump for this film, let alone be satisfied with a toned-down version. However, if Nic Cage's Ghost Rider can do well these days, I don't see why Lobo shouldn't.
I guess we'll have to see how Sherlock Holmes does first. Holmes hits theaters this Christmas.