It seems like this is becoming more and more common: we get new movie information leaked from... toy boxes?
Yeah, that's right. Remember all the hullabaloo over the design of Two-Face's scars when spy shots of the action figure for the Dark Knight character were spread all about the web?
Well, it looks like it's happening again with Iron Man 2. Although, I doubt heated geek controversy will be sparked this time.
A photo has just hit the web showing Iron Man's Mark VI armor design!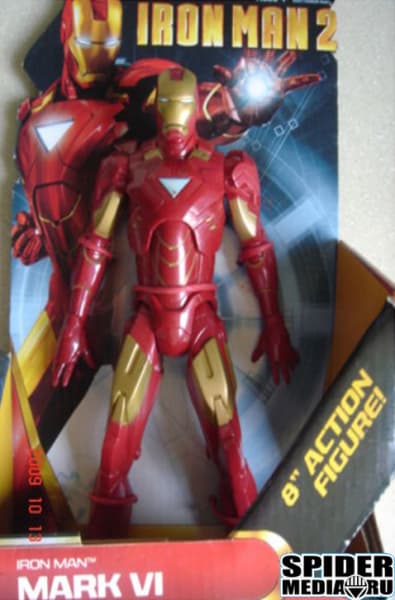 And the difference is... the glowing light on his chest is a triangle instead of a circle? Well, sequels have managed to screw up some other heroes' costumes pretty bad before... *cough* Joel Schumacher's Bat-nipples *cough*, but I think we're safe this time. 
I have to admit, I was a big fan of the glowing chest circle thingy, but I'll give this triangle the benefit of a doubt. After all, it's still Iron Man. 
Iron Man 2 is set to blast into theaters on May 7, 2010.