Before, he played a big, scary guy in Friday the 13th, now, it looks like he'll be playing a big, scary guy in Predators. Actor Derek Mears has been added to the cast and will play an unspecified role in Robert Rodriguez' Predator reboot.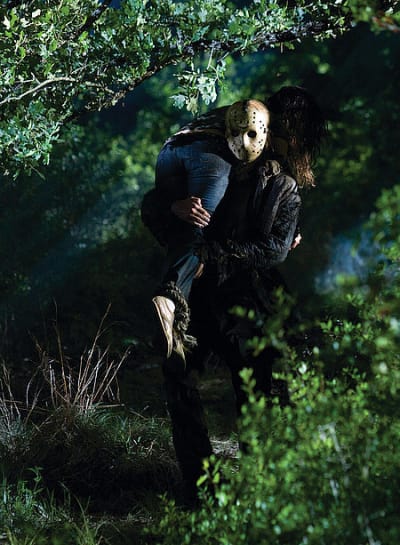 Mears, who played Jason Voorhees in the Platinum Dunes remake of Friday the 13th earlier this year, announced that he had been cast in Predators at a horror movie convention. It is unclear what his role is, but one can surmise that it will probably be one of the large, menacing Predator warriors that the sequel/reboot is to feature.
Predators, which shoots in Texas, features Adrien Brody, Topher Grace, Danny Trejo, Walton Goggins and Alice Braga being kidnapped and whisked away to the Predator home planet where they are hunted. Nimrod Antal is in the directing chair.
Predators blasts on to screens July 7, 2010.