Jonathan Rhys-Davies, who played the dwarf Gimli in Peter Jackson's Lord of the Rings trilogy, has declined to appear in the forthcoming prequel films based on J.R.R. Tolkien's The Hobbit. While Gimli doesn't appear in The Hobbit, Rhys-Davies could have played the dwarf's father, Gloin.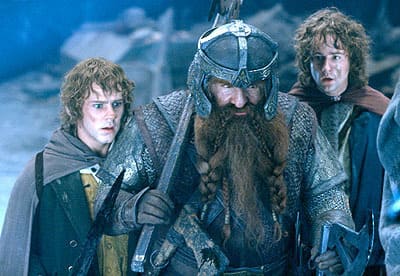 "I've already been asked and to be honest with you, I wouldn't," Rhys-Davies said. "I have already completely ruled it out. There's a sentimental part of me that would love to be involved again. Really I am not sure my face can take that sort of punishment any more."
Guillermo Del Toro will direct both Hobbit films. The first film is scheduled to hit theaters in December of 2011, followed a year later by the second film in December of 2012.