Black Dynamite starts fighting The Man this weekend, and Michael Jai White has a lot to talk about.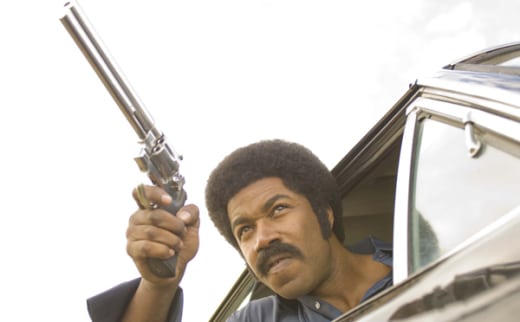 White recently sat down with comingsoon.net to talk about the film, where it came from, how it was made, and what might come next. He dishes some interesting tidbits, like the original title and why it couldn't be used, what it's like to work with Arsenio Hall, and even goes so far as to insinuate that he's the black Russel Crowe.
I don't know about you guys, but I'm in! Someone throw me some Dynamite!
Check out the full article here!
And check out Black Dynamite, starting October 16, 2009!