Marlon Wayans is apparently in talks to replace Eddie Murphy as legendary comedian Richard Pryor in the forthcoming Happy Madison/Sony Pictures biopic production, Richard Pryor: Is It Something I Said.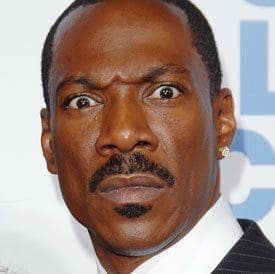 Sorry Eddie, but reports are that Wayans knocked it out of the park in the audition. Murphy apparently left the project due to "conflicts with Paramount Pictures," The Hollywood Insider tells us. Pryor is to be helmed by Dreamgirls director Bill Condon, so one can only speculate as to why Murphy has dropped out.
We here at ReelMovieNews have always thought Marlon Wayans to be the most talented Wayans brother (though that may not be saying much), so we wholeheartedly congratulate him on a job well done. We hope those talks go well.
But seriously, Eddie, why the hell would you drop out of a project like that? What conflicts could seriously have precluded you from playing RICHARD F-ING PRYOR?! Dreamgirls may have temporarily resurrected your career, but the wave doesn't always last. Just ask Burt Reynolds...