The producers over at Twisted Pictures must be sweating. With a fraction of the budget and a much smaller theater presence and fan base, Paramount Pictures' micro-budget indie hit Paranormal Activity has dethroned the Saw franchise as the king of the Halloween movie season.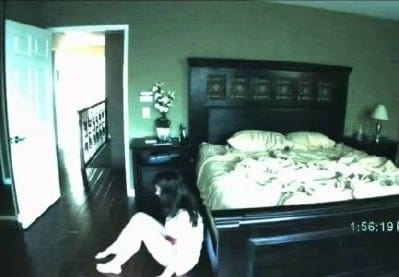 Spreading to about 2,500 screens this weekend, Oren Peli's supernatural thriller outperformed Saw VI, which opened in over 4,000 screens. Paranormal Activity earned $22 million, bringing it's 31-day total up to about $62.5 million, as compared to the Saw sequel's meager $14.8 million. 
Have audiences finally had enough of Jigsaw? It's too early to tell, but the extremely lackluster performance of Saw VI's opening weekend could spell doom for the franchise, even though there are two more sequels in the works, in 3-D no less.
It just goes to show that you don't need a lot of money to make a film that audiences respond to. Paranormal Activity was shot for the paltry sum of $11,000, while Saw VI cost an estimated $11 million.