The McManus brothers are back! Almost 10 long years have passed, but Troy Duffy's sequel to The Boondock Saints finally makes its way to theaters! Check out the sweet poster: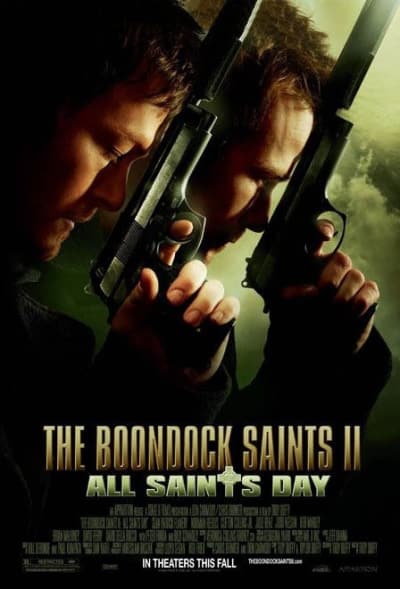 This time, the McManus family is joined by a few familiar faces: Judd Nelson, Clifton Collins Jr., and Dexter's Julie Benz! Click on the thumbnails below to see what Duffy has in store for us this time around:
And while you're at it, we've uploaded some new quotes from the film as well!
Boondock Saints II: All Saints Day will get a very limited release on October 30. Check your local listings to see if it's playing near you!