Remember the last season of Project Greenlight? No? Well, the guys that won the writing portion of the contest are Patrick Melton and Marcus Dunston, for the film Feast. You may have seen their names attached to several other projects, such as The Collector and the last two Saw movies.
ShockTillYouDrop.com recently sat down with the writing duo to discuss their latest shriek show, Saw VI.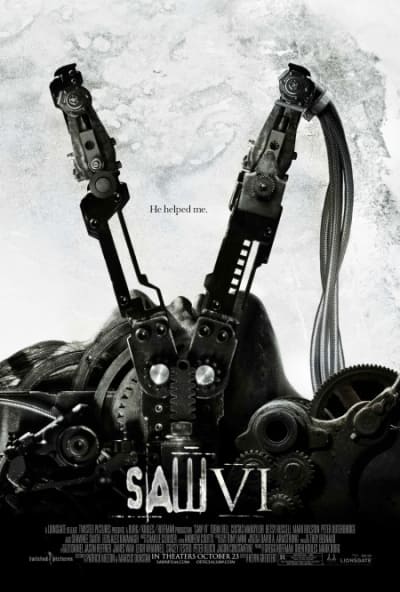 It seems that their first two attempts were merely beta tests for this third installment, so claims Patric Melton: "This is our third one out. With fourth and fifth film we were getting our footing on what the fans want. What makes a really good Saw movie, so I think with our third, we have a good grasp on that."
Asked about what kind of gore we're in for with the sixth installment, the writers didn't want to tell a lot. Marcus Dunston has this to say about the traps in Saw VI: "Well, I know we've been comparing to the others and we'll say they're the most vicious of the series"
"They're definitely bigger and involve more people," adds Melton.
"Once again, learning from previous entries, we're trying to refine the traps we've always loved. This one got under my skin, why don't we turn it up to 12?" replies Dunston.
"We regulate the escalation, too. So the film ends on the best trap," concludes Melton.
Sounds juicy! For the full article, head on over to ShockTillYouDrop.com!
Saw VI opens wide October 23.