No, that's not the official title, but it's been confirmed that Project Runway's feisty fashion consultant Tim Gunn will be making a cameo appearance in the sequel!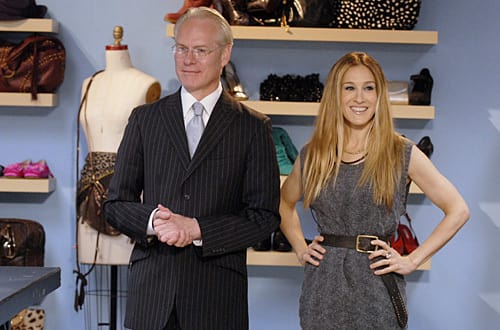 It's not clear yet on what Gunn's role actually is, but reports say that he's playing himself. Why would you want Tim Gunn to do anything else?
Gunn isn't the only one with a cameo: Miley Cyrus is said to be playing herself in a scene in which she and Samantha Jones hit the same red carpet in the same dress. How's that for a fashion faux pas?
Penelope Cruz is also making an appearance, as is Liza Minnelli. That's a whole LOT of fabulous, folks!
Sex and the City 2 is currently filming, with a targeted release date of May 28, 2010.