Warner Brothers has revealed the latest poster for its upcoming reinvention of the literary detective Sherlock Holmes. Click on the image to see a higher resolution version!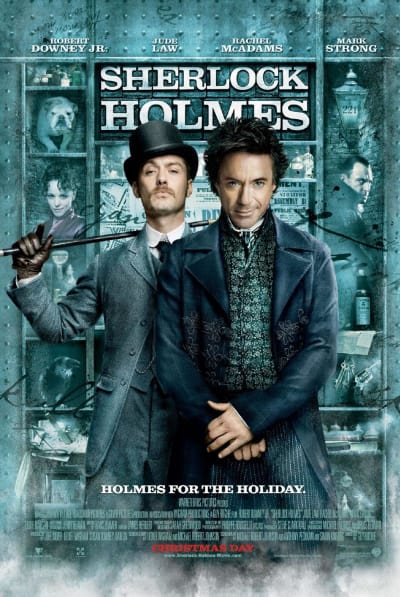 The poster prominently features Robert Downey Jr. and Jude law as Holmes and Watson, respectively, looking rather dapper and a tad bit smug. Of course, Guy Ritchie is directing this retooling of the classic Sir Arthur Conan Doyle characters, so they have a right to be a little full of themselves. Or maybe that's just because they're British. 
Either way, they look much more dashing and daring on this poster than they do in a recent movie still. I hope that's just because they were trying to be incognito before.
Word around the campfire is that these characters will be a new breed of stodgy British detective, combining exemplary analytical skills with the ability to... kick ass? That's right, ye olde Scotland Yard apparently requires a black-belt in Guy Ritchie's version.
Sherlock Holmes is set to roundhouse a loafer to your face this Christmas Day!