Just a few days after Dylan Baker confirmed his involvement in Spider-Man 4, word is spreading that the one and only villain in the forthcoming sequel will be none other than Baker's character's alter-ego, The Lizard!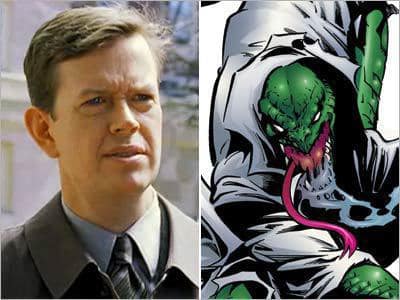 Raimi has said that he fully intends to get back to basics after the disappointment fans voiced over the plethora of villains in Spider-Man 3, and after Baker confirmed he was returning as Dr. Curt Connors, it seems like a no-brainer for the villain to be The Lizard, one of Spidey's most infamous arch-nemeses.
While it's still just a rumor, credible sources claim it to be true. If so, expect there to be a formal announcement soon.
Spider-Man 4 will swing into theaters on May 5, 2011