Maybe it's the eerie resemblance Heath Ledger's Joker bears to the character, or simply studios grasping to cash in on any franchise, but Hollywood is planning to resurrect The Crow.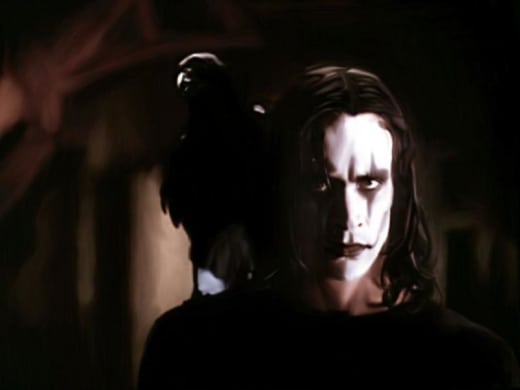 The original film, directed by Alex Proyas and released in 1994, became an instant classic, thanks in part to the untimely and ironic death of lead actor Brandon Lee. A mix-up on set resulted in a prop gun being loaded with a real brass-capped bullet, instead of a standard blank, which fatally wounded Lee during a take.
Two sequels followed, but were relegated to home video. Now, only 15 years after the original hit theaters, it seems Hollywood executives have decided a reboot is in order.
Writer-director Stephen Norrington, best known for directing the Wesley Snipes vehicle Blade and the ill-fated League of Extraordinary Gentlemen, is working on a script for a new Crow film for Relativity Media. Apparently, "the project is moving forward and attention will now turn to casting the film."
"Whereas Proyas' original was gloriously gothic and stylized, the new movie will be realistic, hard-edged and mysterious, almost documentary-style," Norrington told Variety last December.
Proyas, however, feels the remake is unnecessary. "I have nothing to do with the remake of The Crow," he said. "I wouldn't even dream of remaking the movie, because as far as I'm concerned that's Brandon Lee's movie and that's why I finished the movie -- in memory of Brandon. That's the only reason I finished it actually."